the future of mobile computing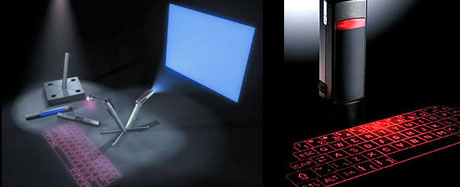 Au sujet de la mobilité je suis tombé sur des objets projetant le clavier et l'écran d'un mobile, pda ou autres petits ordinateurs mobiles. Patrick en avait déjà fait mention mais cet aspect de la mobilité est apparemment en plein développement et pourrait amener de nouvelles perspectives au niveau de la portabilité et du confort de travail.
"Future PC's"
"Bluetooth Laser Virtual Keyboard"
Posted by |BRAM| at 13. 04. 2006 10:13