Variable_environment: prototypes photo shoot process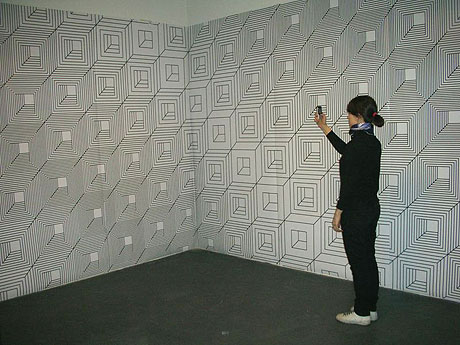 -
We have produced a set of prototypes for the artifacts we were working on for some time now. Things like the "AR-ready patterns & objects", the "Webcamera - mirrors (& light)", the "Rolling micro-functions (for Sohos)", etc. Objects that can use or interact with softwares like XjARToolkit or VTSC (and others --skype, etc.--).
-
We are now in the process of shooting pictures of them. The overall set of pictures will describe a sort of (little bit visually) annoying space, made of artifacts that look traditional on first sight (wallpapers, mirrors, table, etc.) but that have a discrete second or third function. A marker based room which functions can potentially evolve over time, be (inter-)/re/active and/or endlessly customizable, evolve from a private atmosphere to a more public one. A space where also most of its content remains invisible to the human eye but can be seen through (cellphone, handheld, fixed) camera. It could be a "one room somewhere -including a film set-- where somebody live and work".
-
Here are some "making of" pictures of the photo shoot to give a first impression. We expect to finalize the variable_environment research project (phase 1) for the end of the month. Hopefully...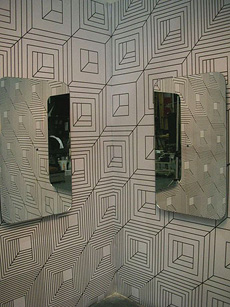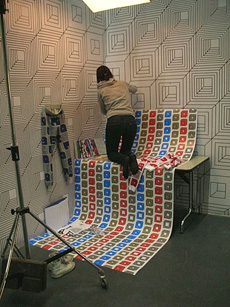 -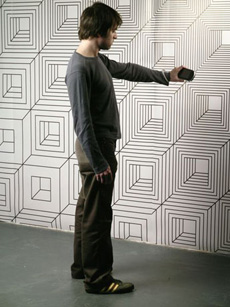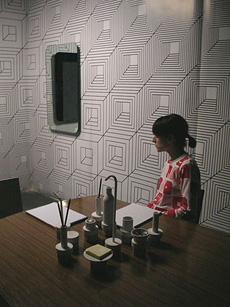 -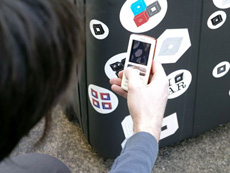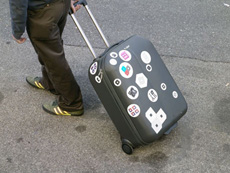 -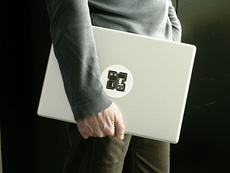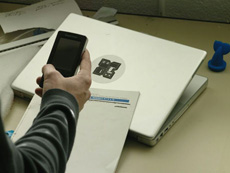 -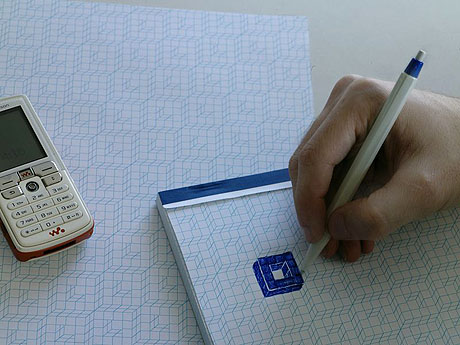 -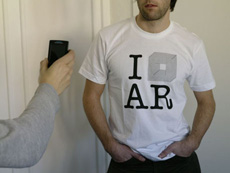 Posted by patrick keller at 11:53