Technology Review 10: Augmented Reality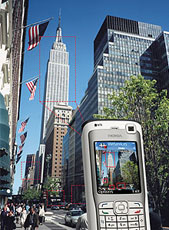 -
Nokia research is still working around its MARA (Marker-less Augmented Reality) project. Mostly for location based services.
The MIT magazine Technology Review speaks about it as one of the "significant emerging technologies" in its annual 10 emerging technologies report. Read the article about it here.
Posted by patrick keller at 14. 03. 2007 10:38