01. 03. 2007 12:09 | 07_Diverse
The "AR" Boss!
Private post for the ones who know him: even our boss (ECAL's Director Pierre Keller) likes to live in our annoying room!
There was no naked-eye visible AR in those pictures until yet, but we could possibly now say "yes there is!" while Pierre Keller stands in the middle of that space.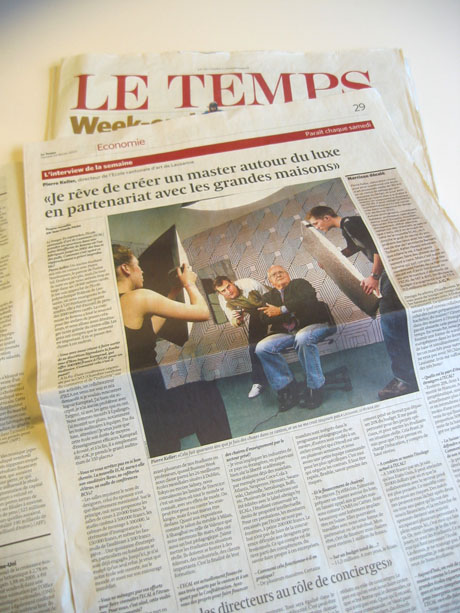 -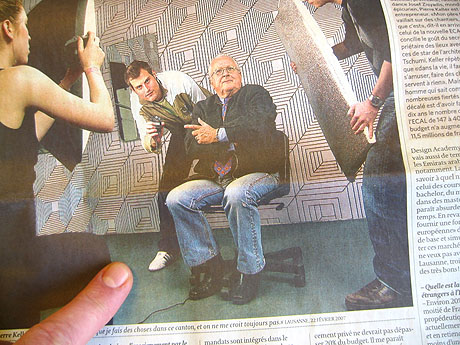 Posted by patrick keller at 1. 03. 2007 12:09