Workshop's result: How nature can be resumed to a simple mathematical formula
Project by Florian Pittet & Margaux Renaudin
Video Presentation (15min flash8)
-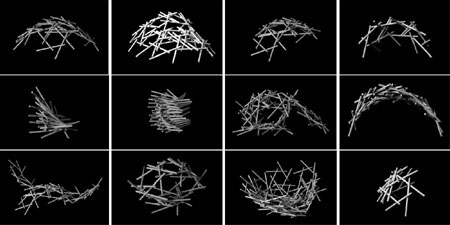 The idea is to create a whole living structure: Using light as a protector and as a living manifestation, the structure interact with the walker that pases threw her by sensors, and glows all around him.
PATTERN RESEARCH
-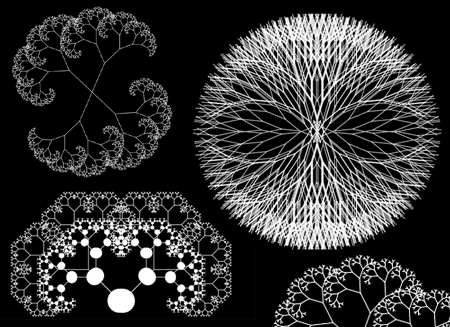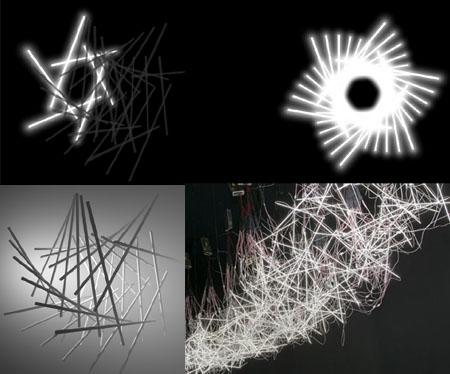 - We first developed textures and experimentations with illustrator and processing, to synthesise this fact of mathematical rules.
- Then we try to observe nature in it's more synthetically way by understanding cellular automata and creating different patterns.
- We created few processings applets that respond to a stimulation by opening themselves, just like a flower or an anemone.
Then we noticed that the light gets more intense when the pattern is completely developed. The processing pattern could be developed by the presence of somebody which can be surrounded by light. Using light as a visible but untouchable protection, and using a natural mathematical pattern to work on the development process of light, how light can sew a pattern around us, using interactivity.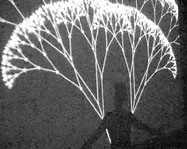 Video test patern 1 (mov)
-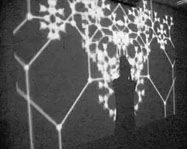 Video test patern 2 (mov)
-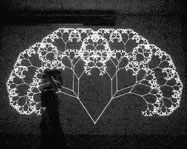 Video test patern 3 (mov)
PROJECT PROPOSAL
-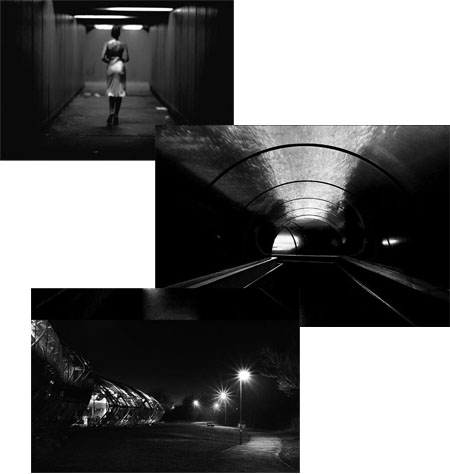 -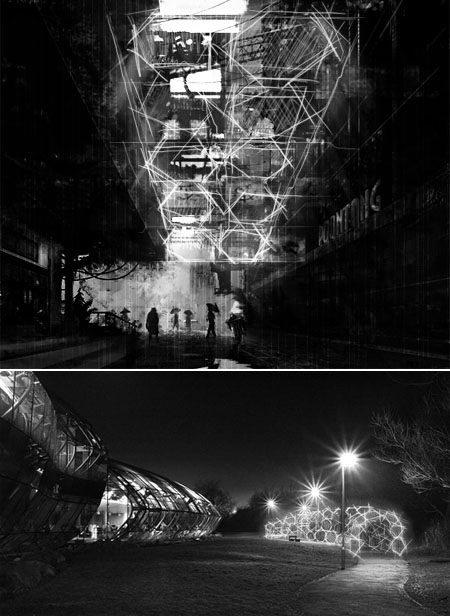 Neon lights animation (mov)
- We use light always as a common «dead» thing, as something impalpable.
But sometimes, light is not just enough physical, just as you pass threw a dark path, a tunnel, or a park by night. You use light as a guide. But you don't feel protected by seeing what's still dark, off the path. So we are looking for dark places that evoke fear or frightens.
Light will play an essential role by creating a cocoon that follows the human, by a gradual glowing light cycles, using a new kind of neon tubes that can fade out and have a more organical kind of light.
Structures can be supported by a kind of skin that can tense the volume or follows the movement of the structure.
Download pdf (45Mo)
More information about the development of this project can be seen on
http://www.sigma6.ch/florian/index.php
reference links
http://www.blogmarks.net/marks/tag/tensegrity
http://www.newciv.org/Synergetic_Geometry/tjbug.htm
http://www.kennethsnelson.net
http://web.fm/twiki-bin/view/Hiaz/BuckminsterFuller
http://lib.fo.am/cgi-bin/view/Libarynth/BuckminsterFuller
Posted by |BRAM| at 11. 12. 2006 16:25