Workshop's result: Traffik
Project by Lionel Tardy & Grégory Aegerter
Video Presentation (15min flash8)
-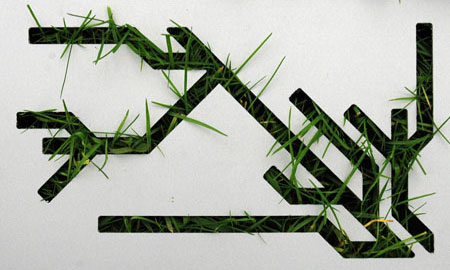 This project is a research about the link between construction and nature, concrete and grass.
We tried to integrate patterns into anti-noise walls highways. Those patterns can be composed by grass or reactive material to gas and other harmful diffusions.
These patterns can be used to warn drivers to drive at a certain speed limit.

PATTERN RESEARCH
-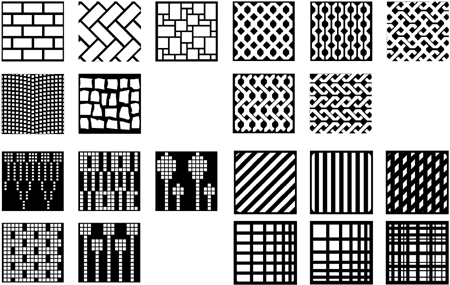 -



Real grass growing animation (flash8)

PROJECT PROPOSAL
-
Grass Simulation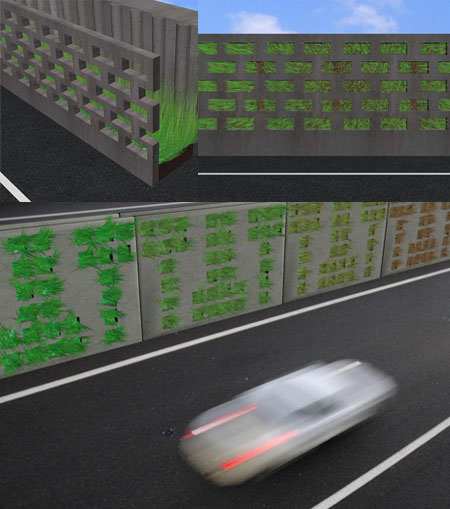 Grass growing animation (flash8)
Speedway animation_1 (flash8)
Speedway animation_2 (flash8)
Highways + sensitive paper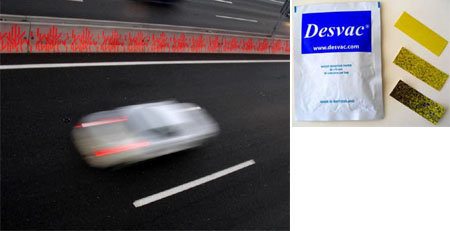 Highway + sensitive paper animation (flash8)

References



-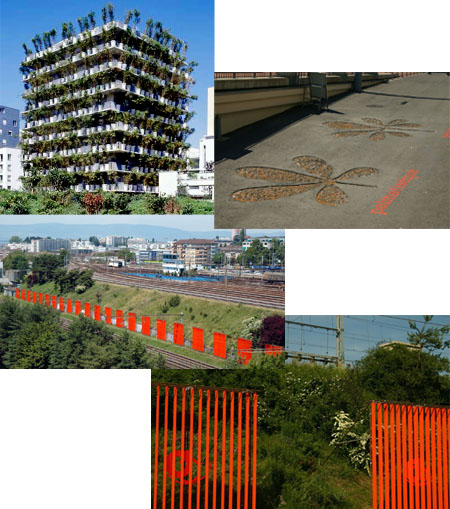 Posted by |BRAM| at 11. 12. 2006 14:30